Consumer demand for sustainable solutions is undeniable. NYU's Stern Center for Sustainable Business studied consumer habit changes between 2013 and 2018, only to find that 50% of growth in the sales of consumer packaged goods came from sustainable products. In addition, products that marketed their sustainability on the package delivered nearly $114 billion in sales, an increase of almost 30% over 5 years. And the demand doesn't end with packaged goods. Consumers increasingly look for sustainability in everything from home builders and auto manufacturers to office equipment, electronics, and clothing.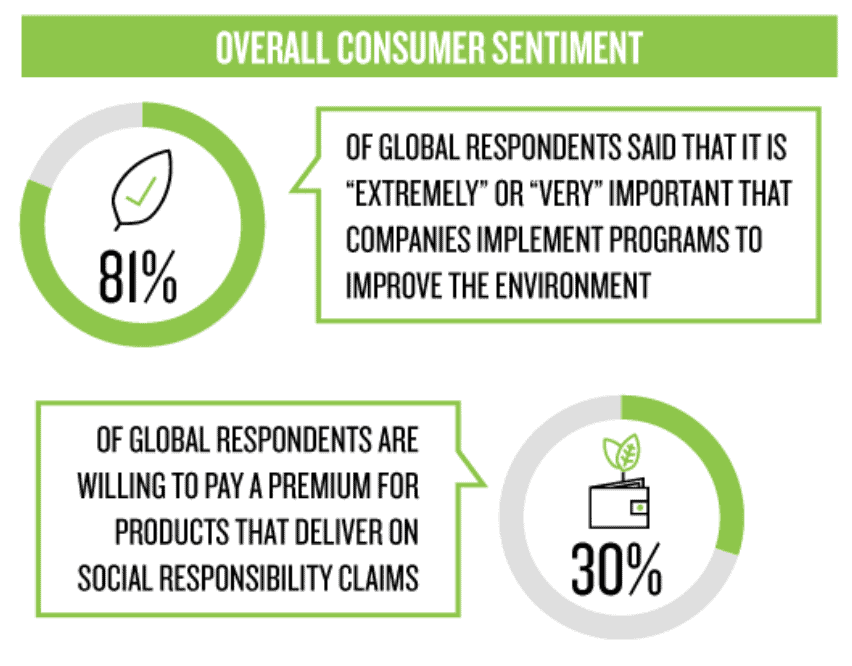 Despite this well-known demand, many industries have been slow to make the change to more sustainable ways of producing, packaging, and transporting their goods or services. Typically, companies cite concerns about expenses, difficulty getting sustainability initiatives off the ground, and confusion about what really works when talking about why they aren't doing more to go green. However, trade associations have an immense power to advance sustainable solutions for their industries – and an ethical responsibility to do what they can to make a difference.
Below, you'll find 7 critical actions trade associations can take to drive industry sustainability.
1. Defining Sustainability for the Industry
Sustainability: to create and maintain the conditions under which humans and nature can exist in productive harmony to support present and future generations.

–Environmental Protection Agency
Even based on that definition, "sustainable" can be a vague term for businesses. Associations can help define what sustainability looks like for their constituents and their unique industries. Some examples would include:
Achieving carbon neutrality
Zero waste to landfill
Conservation of resources
Eliminating or reducing pollution
2. Setting Industry Standards for Sustainability
In collaboration with member organizations, associations can help to set and streamline standards for reducing the industry's environmental impact. The number of voluntary sustainability certifications and standards has grown exponentially since the 1980s, and companies need guidance to know where to focus their efforts to do the most good for the environment – and for their profits.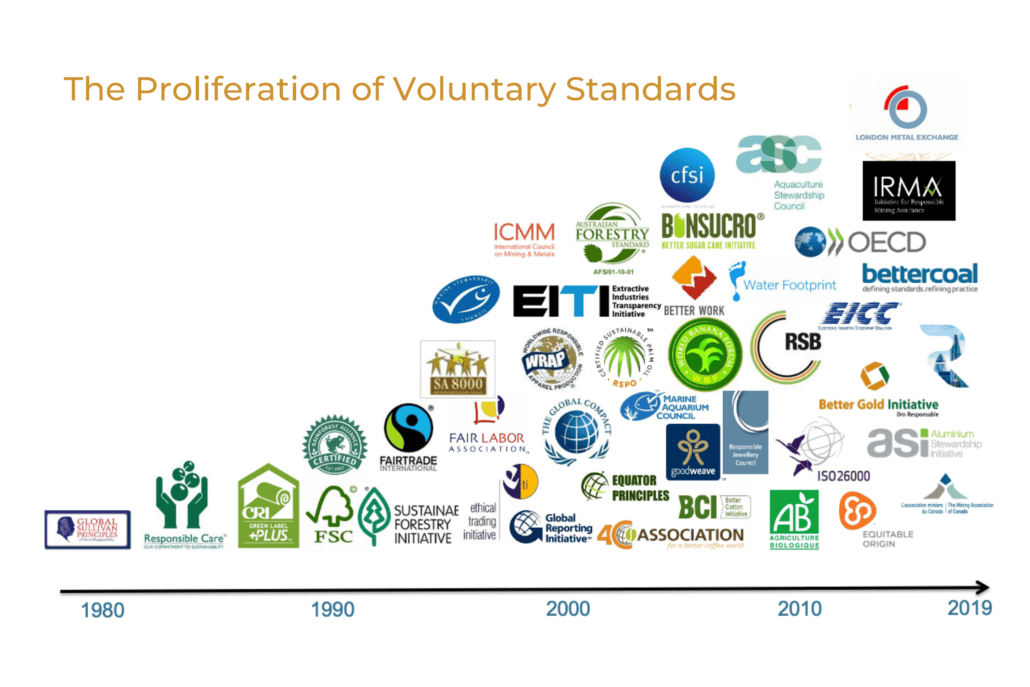 3. Sharing the Science Behind Sustainability
Associations can study and develop the science and technology to support sustainability within their industries. Though much controversy surrounds industry-sponsored research in general, industry associations are well-positioned to contribute positively to research that enables their members to work more efficiently while reducing environmental impact.
4. Tracking Sustainability Metrics for Member Organizations
The association can serve as a central repository for data on the metrics that matter for the industry. Because tracking sustainability efforts can be such a heavy lift for organizations, streamlining reporting and providing an effective method of tracking is a critical function of associations.
Environment and Energy Leader reports that only 33% of organizations are happy with the methods they use to track sustainability metrics. What's more, when you look beyond energy use and consider other factors that influence a company's environmental footprint, many companies fail to track important metrics at all.
Associations deliver real value to their constituents when they provide a way for them to track all of the metrics that contribute to sustainability.
5. Influencing Government Regulations that Impact Industry Sustainability
As you can see, nearly $3.5 billion dollars was spent on federal lobbying in 2020, and trade associations are one of the top spenders. Although lobbying has negative connotations, not all corporate lobbying is bad. Associations can lobby for changes that make positive contributions to sustainability within their industries. The right legislation and regulations can make it both easier and more profitable for companies to do the right thing.
6. Informing the Community About Achievements in Sustainability
Associations are already positioned to raise the profile of their member organizations to their target audiences. Sustainable achievements are a natural and important topic for associations to share. Press releases, presentations at annual events (online or in person), social media, and newsletters all provide options for associations to promote their members' good works. News to share includes:
Reduction in waste or recycling improvements
Innovations in technology
Carbon neutrality
Sustainable partnerships
Unique uses of eco-friendly materials
Not only does sharing these achievements lead to positive relations with consumers, it also breeds competition within the industry and inspires other member companies to do better with their own sustainability.
7. Building Partnerships Within the Industry
Associations can assist member organizations in working together to reduce their environmental impact. There are so many ways companies in the same or related industries can do good when they work together, while also cutting costs, creating efficiency, and opening up new opportunities based on increased volume.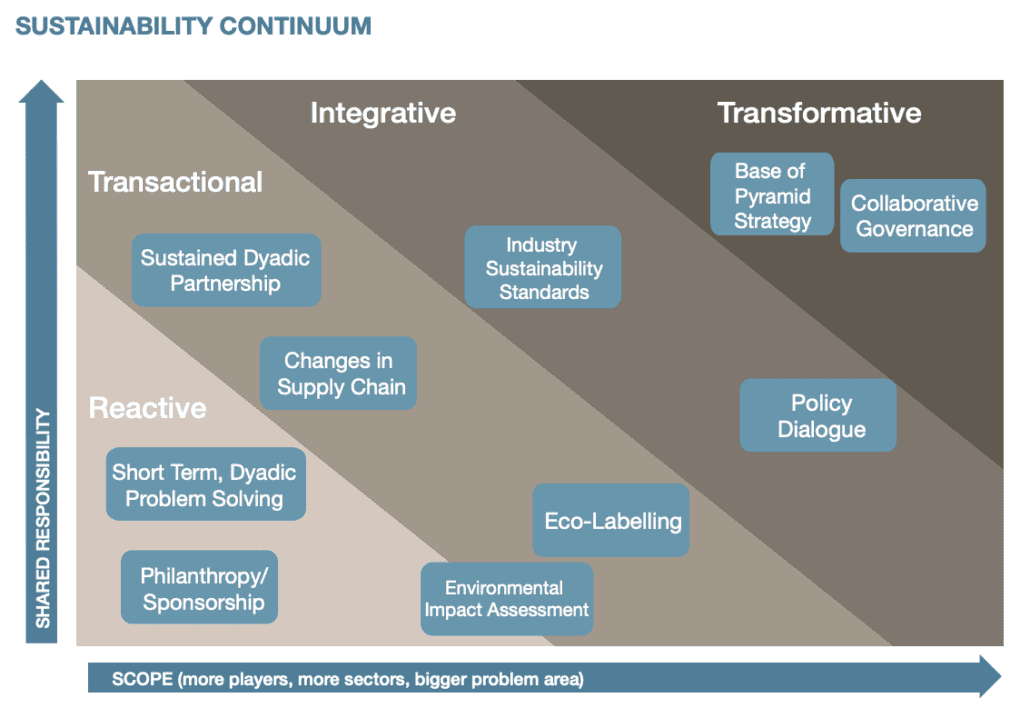 Ultimately, industry associations are well positioned to lead the way toward sustainability. If you haven't taken steps toward greener practices already, there's no better time to begin. We can help – contact us today to learn more about our sustainability consulting.
https://www.youngmarketingconsulting.com/wp-content/uploads/2021/02/pexels-ready-made-3850580.jpg
960
640
Tim Young
https://www.youngmarketingconsulting.com/wp-content/uploads/2020/06/YMC-LOGO-lg-1-300x60.png
Tim Young
2021-02-20 04:11:13
2021-05-27 12:31:51
Why Associations are Key to Advancing Industry Sustainability