According to the Small Business Administration, more than 620,000 new businesses open annually in the United States. Globally, 1.35 million startups open each year in the technology industry alone. In this highly competitive environment, only 10% of startups survive their first five years. Feeling pressure to create a successful business and appear as professional as possible, many early-stage companies face difficult choices about where to invest their limited resources, especially when it comes to the loosely defined area of "branding."
It can be easy for a new business to spend thousands on logo design, a web business cards, t-shirts, brochures, giveaways, etc., but do any of these activities grow the business? Does branding even matter for a startup?
Yes, but not exactly in the way you'd think. Below, we explore five areas of branding startups should focus on.
#1 Start-Up Branding Focus: The Customer Experience
One of the simplest definitions of a "brand" is the experience that you provide to your customers. And delivering a positive experience is critical when you're a fledgling business trying to compete against much more established companies. So, when you consider the foundational experience your business will deliver to your customers, be sure to factor in what they value most highly.
A few questions to help you identify these foundational needs are below:
What are the most critical phases of your interaction with a customer? How will you know if you got them right?
How can customers contact you, and how quickly can you respond?
How should customer complaints be addressed?
Who in your organization is ultimately responsible for customer satisfaction?
How can you go "above and beyond" for your customers?
 REI is a great example of a brand that runs on excellent customer service. It offers omni-channel customer support – connecting with customers on a multitude of platforms so that individuals can receive the support they need via their preferred channel. They have also built a reputation for customer satisfaction because they stand by their products even years after purchase.
#2 Start-Up Branding Focus: Defining Your Value Proposition
When you're introducing yourself to an unfamiliar market, you need to quickly show how you'll benefit your audience in order to capture their attention. Defining this value proposition will require you to be very specific about these benefits in order to help people make a purchase decision. Questions that can help you define your value proposition include:
What is the primary measurable benefit we can deliver to our audience (saving time, money, etc.)?
What pain points are we addressing in a customer's daily routine?
What do we make possible for customers that they couldn't do without us?
#3 Start-up Branding Focus: Differentiation
Very few startups have the privilege of offering something completely unique to the world, and that's okay. It just means that your business will need to show your potential customers how you're different from your competitors in a way that makes that customer choose you.
When you think about branding your small business, you have the opportunity to consider all the nuances that make your product or service special and find creative ways to share those differences with the market. Below are several areas to consider when deciding how you will focus on differentiating your start-up's brand:
Cost/Price: are you delivering at the lowest possible price, at a luxury level, or somewhere in between?
Quality: how much better is your product or service than the competition? How can you prove it?
Service: What lengths do you go to to help your customers that others can't or won't?
When branding your small business, be bold. Embrace colors that depart from the industry standard. Take time to design a logo that reflects not only what you do but who you are. When you're competing against hundreds or even thousands of other startup in your industry, your visual branding is how you literally stand out in a crowd.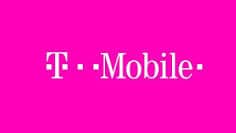 T-Mobile has done a great job using branding to shine in a loud wireless market. Its color – hot pink – is bold and unique among its competitors, and the company's advertising takes a similarly strong approach by challenging larger wireless carriers.
#4 Start-Up Branding Focus: Focusing Your Marketing Activities
When building a start-up, you're going to face a lot of questions about where you want to go and how you want your organization to look and feel. The most successful companies have thought of the answers to these questions in advance in order to avoid endless discussions about the organization's direction. Answering the questions below can help you stay on the right path:
Who is your target audience? What are their demographic and psychographic characteristics?
Based on the above, where should your brand be present to catch your audience's attention?
What tone should you use to communicate with your target audience?
What should you NOT do, based on your audience's expectations?
#5 Start-Up Branding Focus: Setting the Guardrails for Your Marketing
Even the largest businesses can't afford to reach everyone, so it's especially important to think about where you need to be present and what you need to say to that audience. One of the most important parts of branding your startup is focusing and preserving your limited resources by zeroing in on marketing strategies that work within the resources you have.
To better focus your marketing efforts, think about the following questions:
What is your marketing budget? How will you spread it out over the first month, six months, or year of your business?
How do you intend to capture your audience? Will you be offering a discount on your product, generating leads by giving away a free white paper or case study, hosting a contest to increase publicity, etc.?
Is your start-up doing something newsworthy? Is free publicity from a press release or media outreach a viable option?
What kind of presence do you want to build on social media?
What kind of ROI can you expect from your chosen marketing strategies?
Many household brands found big results when they simplified their approaches and focused instead on doing one thing great. Yeti has a similar brand story; starting with great coolers and expanding only as growth allowed them to continue delivering exceptional products.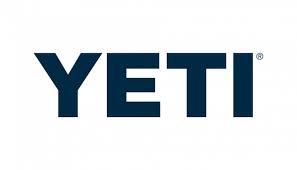 Conclusion
Ultimately, hats and water bottles are fun to think about, but real branding has a much bigger impact. If you're ready to think about the practical side of branding your start-up – the big picture questions about who you are and why you matter – contact Young Marketing Consulting. We love to talk branding with small businesses!
https://www.youngmarketingconsulting.com/wp-content/uploads/2019/11/chameleon.jpeg
533
800
Tim Young
https://www.youngmarketingconsulting.com/wp-content/uploads/2020/06/YMC-LOGO-lg-1-300x60.png
Tim Young
2019-11-26 02:14:48
2019-11-26 02:14:48
5 Reasons Branding Matters for Start-Ups