Non-profit organizations face many challenges, especially in times of financial uncertainty. Competition for donors is fierce, and small organizations struggle to amplify their reach. Marketing can help, if non-profits implement the right strategies and stay focused on their objectives, but 20% of non-profits don't even have a marketing budget and many others aren't following a smart strategic plan for their marketing efforts. Here's how they can do better:
1. Set Attainable Marketing Goals That are Realistic for Your Budget
If you're among the 20% of organizations that lack a designated marketing budget, the first step is to set a budget that works for your non-profit. Non-profit organizations often make do with limited budgets for everything from staff to facilities to marketing, setting themselves up for failure via something the Stanford Social Innovation Review describes as "the non-profit starvation cycle." To put it succinctly, when non-profit organizations reduce expenses to the point of debilitating their infrastructure, they cannot adequately function nor can they serve their target audience. Unfortunately, many organizations are quick to slash their marketing budgets when times get tough, and this is the exact wrong approach to take. A realistic marketing budget is generally 5-15% of one's operating expenses.
Once your budget is set, it's time to set attainable marketing goals to make sure you put that budget to good use. Non-profit organizations have a tendency to try to do everything, but that just isn't realistic on most budgets. Instead, focus on a few specific areas to drive growth.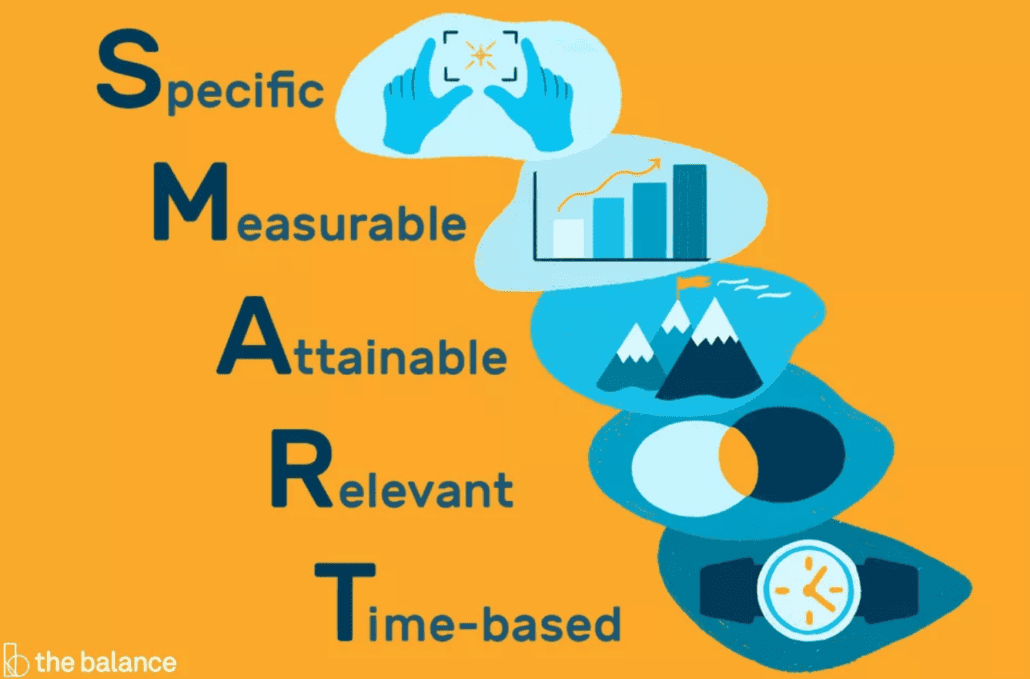 Of course, non-profits want to see an increase in donations, volunteers, and awareness, but failing to tie those vague aspirations to specific marketing actions can mean wasted time, effort, and money. A non-profit marketing strategist can help define clear goals and illuminate a solid, data-driven path to reach them. Then, on-going review and monitoring can ensure that each action is leading to the desired outcome – and if it isn't, you know it's time to change course before more time and money are wasted.
Think S.M.A.R.T. when planning your non-profit marketing goals.
2. Defend Against Activity Creep
You set a budget, and you started the strategic marketing efforts that should help you reach your goals. Now, following a long tradition in the non-profit industry, your board wants more. You can't give them more without taking away from your existing campaigns, so what can you do?
Think about hours and resources. How much times goes into your existing campaigns? How much money?
If you want to take on additional marketing campaigns, ask for additional resources. If resources aren't available, ask the board to set priorities with you and stick to them.
Resist the urge to expand just for the sake of expanding. It's more important to do a few things well than to do everything sporadically.
3. Create a Non-Profit Value Proposition That Resonates
While some donors and volunteers will help you out of the goodness of their hearts, you'll need to convince the rest and you'll need a strong value proposition to do so.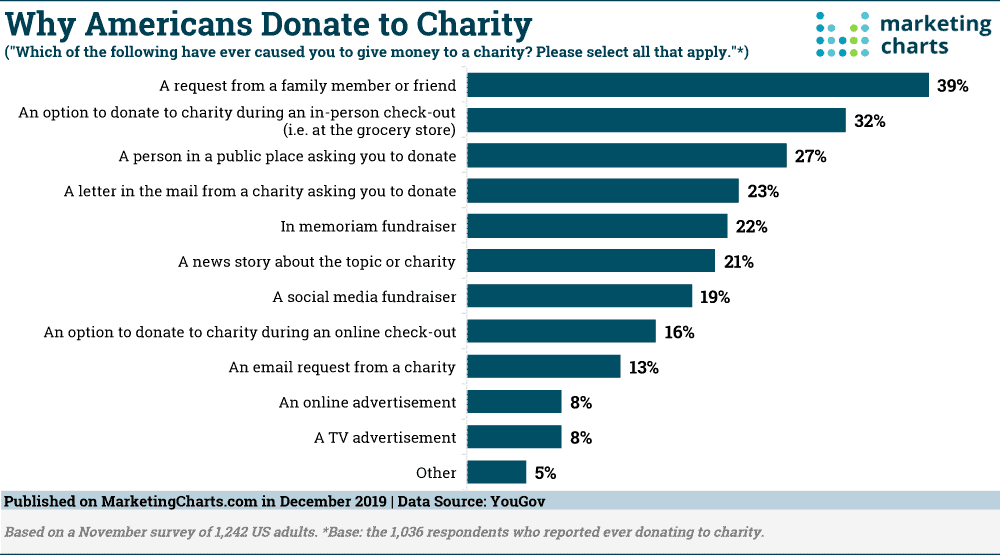 Start by clearly describing how people benefit from joining or helping your cause. Then move to identifying what your organization does that similar non-profits don't.
Companies have products or services to promote, but non-profits have stories. How is your organization improving lives, advancing research, or using donations to make a difference in the world and the lives of the people involved? The best non-profit marketers have a clear answer for that question, along with creative ways to tell the stories that illustrate their successes (and their needs). The simplest way to go about storytelling for non-profits is to focus on blogs, social media posts, press releases, and other content that turn your donors and volunteers into heroes for your cause.
A 2017 Community Brands Member Loyalty Study found that the most frustrating content was irrelevant to their interests or flat-out boring. Take the time to tailor your content to your unique audience.
4. Diversify Your Marketing Efforts
In the age of popular crowdfunding options like GoFundMe and Facebook donations, some non-profit marketers get stuck thinking of social platforms as the primary way to connect. While the importance of social media in non-profit marketing cannot be denied (it's a great way to share those stories and raise awareness), it shouldn't be the only platform your organization uses to reach donors and volunteers. Press releases, events (in person or online), email, direct mail, billboards, and even search or banner advertising on the right websites are all smart ways to connect with the people who matter to your organization.
Consider the following must-have non-profit marketing platforms:
Email – Communicate regularly with people who have expressed an interest in your organization. Over time, this will be one of the most cost-effective marketing options you have.
Social Media – Engage regularly with your existing audience for free or expand your reach with affordable targeted ads.
Google Ads – Grants are available to qualified non-profit marketers.
Direct Mail – Direct mail response rates are at an all-time high of 5.1%, and 77% of millennials respond to direct mail as an advertising strategy.
Offline marketing is important for non-profits. The Abilia Donor Loyalty Study concluded that 73% of donors like short, snail-mail letters, and 56% want to see a printed annual report.
5. Update Your Website
Non-profit organizations are often quick to skimp on their websites, favoring old and outdated platforms to avoid the expense of a modern, mobile-friendly site. While website development can be costly, there are also affordable ways to bring your website out of the dark ages. Non-profit organizations can choose to work with web development interns, set volunteers up with user-friendly platforms like WordPress or SquareSpace, or consult with a professional marketing agency for strategic website design.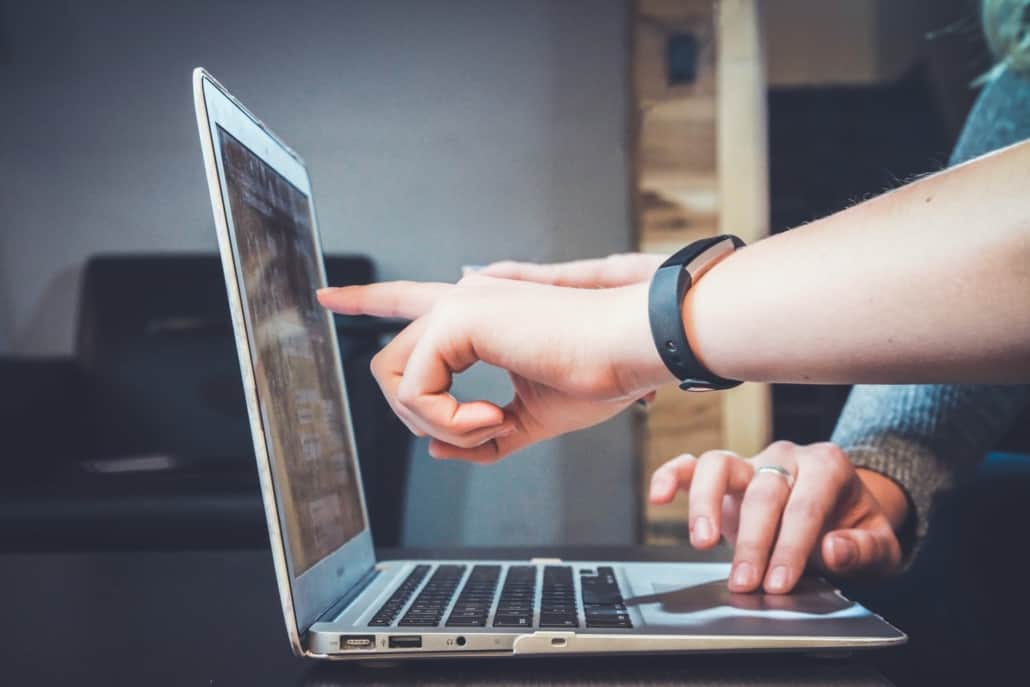 One of the most important things to consider when evaluating a non-profit website is the content architecture. Most organizations have a lot of content, but over time, it's become disorganized and difficult to access. A solid content strategy paired with SEO tactics can help make things easier for your visitors and improve your search presence at the same time.
According to CharityNavigator, 40% of non-profit website traffic came from mobile users in 2018. We have every reason to believe those numbers will continue to grow exponentially as people do more and more from their tablets and smartphones. Mobile-friendly is a must for non-profit websites!
Does your organization need help developing the right non-profit marketing strategies to win over your donors and volunteers? Contact us to learn more about how we can help – we love working with organizations that are doing good in the world!
https://www.youngmarketingconsulting.com/wp-content/uploads/2020/09/five-things-every-non-profit-marketer-must-do.jpg
399
453
Tim Young
https://www.youngmarketingconsulting.com/wp-content/uploads/2020/06/YMC-LOGO-lg-1-300x60.png
Tim Young
2020-09-22 01:21:17
2020-10-30 12:16:40
5 Things Every Non-Profit Marketer Must Do